Based in a variety of locations, our team of therapists bring a wealth of experience addressing the issues that may come with a cancer diagnosis.
Georgina Bates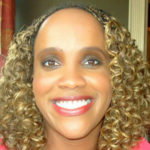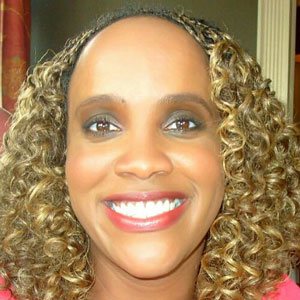 Georgina has sixteen years' experience with working with cancer patients and their families, first as a therapeutic radiographer at St Bartholomew's Hospital then as a counsellor at St Christopher's Hospice and with Mind. She is extremely passionate about supporting those with cancer with an emphasis on quality of life. Georgina also has experience working in NHS Improving Access to Psychological Services (IAPT) services, using Cognitive Behavioural Therapy and Mindfulness. She is HCPC and BACP registered and practices in Forest Gate.
Georgina offers face-to-face and telephone counselling. The practice is a short walk from Forest Gate and Wanstead Park stations and she can be contacted by phone 07903 090 268 or email georginabates@yahoo.com
Sylvy Early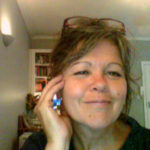 Sylvy has over twenty-five years of work experience within the NHS, including working as a specialist advisor to commissioners of NHS and non-statutory services, bringing an extensive body of experience in relation to cancer and other life-limiting illness. Sylvy currently works with individuals and couples and offers clinical supervision to those whose work has a focus on supporting others with life-threatening illness, loss and bereavement.
Sylvy is a co-founder of The Thallo Practice, an independent counselling and therapy practice situated a short walk from the Angel, Kings Cross, Chancery Lane, Barbican, Farringdon and Russell Square stations and can be contacted on 07983 383539 or email sylvyearly@aol.com
Jane Fior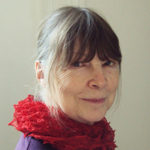 Jane has been working with cancer patients and family members for the last twenty-five years, first as a counsellor with CancerBacup and then with The Cancer Counselling Trust of which she was one of the founders. She is a psychotherapist and psychotherapeutic counsellor, accredited with UKAHPP and registered with UKCP. She also provides supervision and, together with Helen Storey, training for helpline volunteers at Yes to Life. She has a particular interest in supporting patients who wish to use complementary approaches to supplement their medical treatment. She offers face to face and telephone sessions.
Jane is based in Stoke Newington and can be contacted on 020 7249 0595 or by email mail@janefior.co.uk
Jonathan Hartley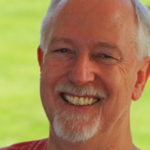 As a registered BACP accredited counsellor, Jonathan has worked for over 20 years to support patients and family members facing life-threatening illness, dying and bereavement. As a qualified supervisor and trainer, he also supports health and social care professionals working in the same field. He has held a variety of management and governance roles in psychosocial support and palliative care settings, including a current part-time role in the psychological therapies team of a large inner city hospice. He continues to take a national policy lead on standards, assessment and evaluation, in bereavement care.
Jonathan is based in Camden/St Pancras and can also offer sessions by telephone and Skype. He can be contacted on 07930 331659 or by email jonathan_hartley@talk21.com
Lucy Kralj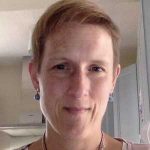 Lucy has over fifteen years of experience as a palliative care nurse. She is also a UKCP registered integrative psychotherapist with a MA in integrative psychotherapy. She has worked in three London hospices and has also worked in Hospice Africa, Uganda. Lucy has specialised in the field of complex trauma and bereavement and has a particular interest in the connection (or disconnect) between the mind/psyche and the body. Lucy has extensive clinical experience working with people who have experienced trauma, including health related trauma, bereavement, relational trauma and abuse. Lucy is also a certified Iyengar Yoga Teacher and has lived and worked in India.
Lucy offers individual, open-ended therapy to adults (over 16 years of age). She has a consulting room in Tooting, South West London and is also happy to offer home or hospital visits or to use video-link (such as Skype) for therapy. Please contact Lucy via lucykralj@gmail.com or leave a message on 07854 222408 and in normal circumstances she will reply to your email or call you back within 48 hours.
Mariana Panayides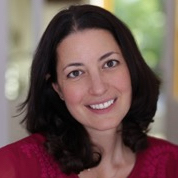 Mariana is an experienced UKCP and BACP psychotherapist. Integratively trained, she specialises in working with individuals with cancer, as well as those with other physical illnesses or impairments, those who are living with chronic pain or who are bereaved. Mariana has worked as a cancer counsellor and ran a patient support group at The Mulberry Centre, a cancer support charity based at West Middlesex Hospital, and she now has a private practice.
Mariana is based near Finchley Road, in the Hampstead/Belsize Park area. She offers face-to-face, telephone and online sessions. She can be contacted on 07980 751045 or by email at marianapayayides@gmail.com. For more information visit her website : www.counsellorinlondon.net
Hilary Plant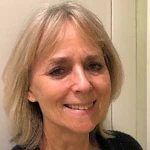 Hilary is an experienced psychotherapist registered with the UKCP. She has supported people with cancer and their families for thirty-five years working in the NHS in a variety of roles.
She has expertise in providing support to think through the potential emotional challenges and changes that cancer may bring, both for people with cancer and for family members. She is also skilled in helping to find strategies to support living with a diagnosis of cancer and its treatment and with adapting to changed circumstances. She has a particular interest in working with the family of people with cancer. She offers face to face and telephone sessions.
Hilary is based in Central London and can be contacted on 07821 547690 or by email on hilaryjplant@gmail.com. For more information please visit her website www.drhilaryplant.co.uk
Sue Soave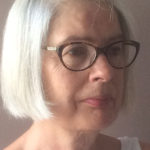 Sue is an experienced BACP accredited counsellor who has worked with cancer patients and those close to them for over twenty-five years, first with a cancer charity, then as a founder member and part of the team at The Cancer Counselling Trust and more recently within the NHS.
Her training is a humanistic one and she is interested in the way that a cancer diagnosis can affect the whole family. Her clients report an improvement in their relationships and how they are coping with their situation as a result of their counselling sessions with her.
Based in Wood Green, easily accessible from Muswell Hill, Enfield, Palmers Green and North Finchley, Sue sees clients face to face and will also offer telephone sessions to those unable to travel.
She can be contacted on 07896 294 117.
Dilys Stinson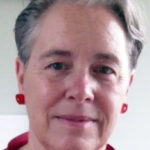 Dilys worked in the team of counsellors at Cancerbacup and is one of the founding members of The Cancer Counselling Trust. She was coordinator of the CCT service and ultimately was Head of Clinical Services. Dilys is accredited with UK Assn of Humanistic Psychotherapy Practitioners (UKAHPP), is registered with UKCP, and is a general member of the College of Sexual and Relationship Therapists. She works with couples as well as individuals.
Dilys sees clients in Clerkenwell and can be contacted on 07985 252 791 or by email dilys@cancercounsellinglondon.org.uk
Helen Storey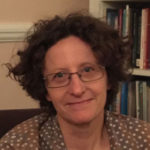 Helen Storey has been working as a specialist cancer counsellor and supervisor for over 25 years, first with CancerBacup and The Cancer Counselling Trust, and now as a Macmillan Cancer Counsellor at a London hospital. Helen is a visiting tutor at The Metanoia Institute and has been involved with training helpline volunteers for Yes to Life, a cancer charity. She has a private psychotherapy and supervision practice. She is a registered UKCP psychotherapist and a qualified supervisor, living in South London.
Helen can be contacted on 020 8699 1652
Adline Warwick Thompson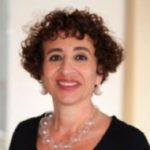 Adline is an experienced qualified counsellor with over twenty years of counselling individuals, couples and families in both the NHS and the private sector. She gained specialist experience in cancer counselling in the United States where she worked at one of the leading organisations providing support to those affected by cancer. She currently runs the Oncology Counselling Service at the London Clinic Cancer Centre, supervises a Home Visiting Service at Paul's Cancer Support Centre, a charity based in Wandsworth, and sees clients at her private practice in London W1.
Adline is a BACP accredited counsellor, offering an integrative approach to her clients. She tailors the counselling sessions to each individual, drawing upon a range of therapeutic techniques including mindfulness-based approaches, CBT and solution-focused brief therapy in order to promote positive coping.
Adline offers counselling from her rooms in Wimpole Street, London W1.
She can be contacted on 07525 460 430 or email adlinewt@gmail.com
For general enquiries, please email Jane Fior jane@cancercounsellinglondon.org.uk