Based in a variety of locations, our team of therapists bring a wealth of experience addressing the issues that may come with a cancer diagnosis.
Georgina Bates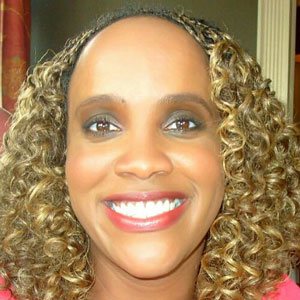 Georgina has eighteen years' experience with working with cancer patients and their families, first as a therapeutic radiographer at St Bartholomew's Hospital and then as a counsellor at St Christopher's Hospice and with Mind. She is passionate about supporting those with cancer with an emphasis on quality of life.
Georgina also has experience of working in the NHS' Improving Access to Psychological
Services (IAPT) using Cognitive Behavioural Therapy and Mindfulness. She is HCPC and BACP registered and practises in Forest Gate.
You can contact her on 07903 090268 and email her at gina4sunshine@aol.com. When working remotely video appointments are on Zoom with a secure password allocated.
Sylvy Early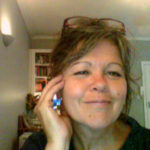 Sylvy has over twenty-five years of work experience within the NHS, including working as a specialist advisor to commissioners of NHS and non-statutory services, bringing an extensive body of experience in relation to cancer and other life-limiting illness. Sylvy currently works with individuals and couples and offers clinical supervision to those whose work has a focus on supporting others with life-threatening illness, loss and bereavement.
Sylvy is a co-founder of The Thallo Practice, an independent counselling and therapy practice situated a short walk from the Angel, Kings Cross, Chancery Lane, Barbican, Farringdon and Russell Square stations and can be contacted on 07983 383539 or email sylvyearly@aol.com
Jane Fior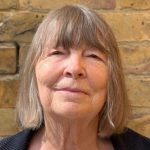 Jane has been working with cancer patients and family members for over thirty years, first as a counsellor with CancerBacup and then with The Cancer Counselling Trust of which she was one of the founders. She is a psychotherapist and psychotherapeutic counsellor, registered and accredited by UKCP. She also provides supervision and, together with Helen Storey, training for helpline volunteers at Yes to Life. She has a particular interest in supporting patients who wish to use complementary approaches to supplement their medical treatment. She offers face to face and telephone sessions.
Jane is based in Stoke Newington and can be contacted on 020 7249 0595 or by email mail@janefior.co.uk
Jonathan Hartley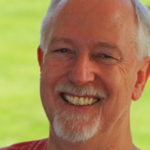 As a registered BACP accredited counsellor, Jonathan has worked for over twenty-five years to support patients and family members facing life-threatening illness, dying and bereavement. As a qualified supervisor and trainer, he also supports health and social care professionals working in the same field. He has held a variety of management and governance roles in psychosocial support and palliative care settings, including a current part-time role in the psychological therapies team of a large inner city hospice. He continues to take a national policy lead on standards, assessment and evaluation, in bereavement care.
Jonathan is based in the City of London and can also offer sessions by telephone and Zoom. He can be contacted on 07930 331659 or by email jonathan_hartley@talk21.com
Lucy Kralj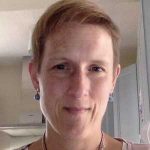 Lucy was a registered general nurse (adult) for nearly twenty years. She has had over ten years of specialist palliative care experience and has worked in three London Hospices, most recently as both a nurse and a psychotherapist. Lucy is a UKCP registered integrative psychotherapist and has specialised in the field of complex trauma and bereavement. She has a particular interest in the impact of trauma on the mind/body relationship and often works with those seeking asylum. Lucy has worked extensively with people who have experienced relational trauma and abuse, as well as health related trauma. She is also a certified Iyengar Yoga teacher and has lived and worked in India and Uganda.
Lucy offers individual open-ended therapy to adults (over 16 years of age). She has a consulting room in Tooting, South West London and is also happy to offer home or hospital visits or to use video-link (Zoom) for therapy.
Please contact Lucy via lucykralj@gmail.com or leave a message on 07854 222408 and in normal circumstances she will reply or call you back within 48 hours.
Anne-Claire Noat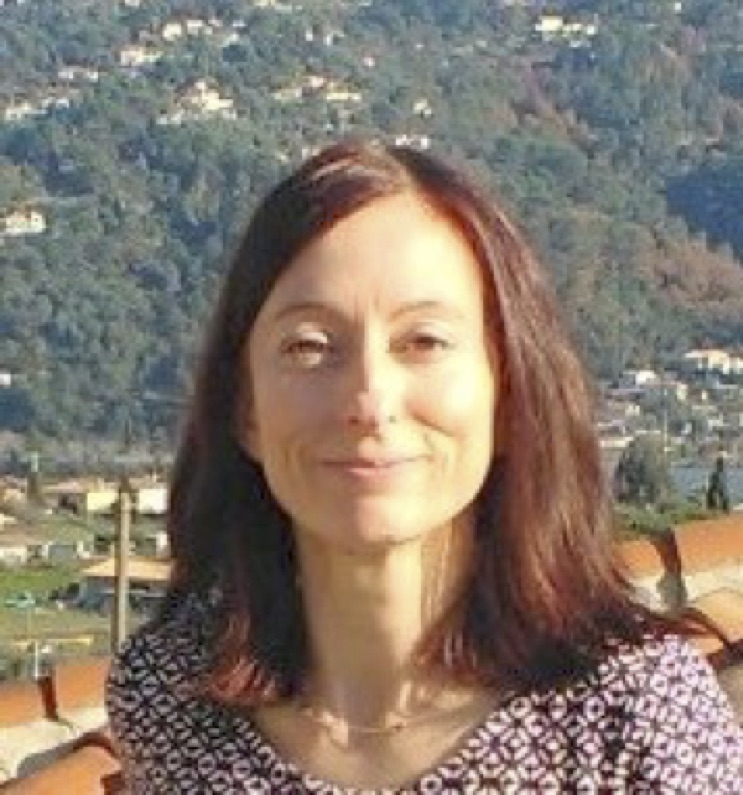 Anne-Claire is an experienced IACP accredited counsellor and psychotherapist who specialises in supporting cancer patients and their loved ones. She is a member of EAC (European Association for Counselling) and IPSON.
Her approach is integrative to suit individual needs and best enable people to tap into their inner resilience. She is trained in EMDR (Eye Movement Desensitisation and Reprocessing), used to treat Post-Traumatic Stress Disorder.
She works with the Irish Cancer Society, ARC Cancer Support, SECHC (South East Cancer Help Centre in Purley), Orchid (male cancer), as well as privately. She has gained substantial experience as a facilitator helping people diagnosed with secondary cancer and also offers guided relaxations at SECHC.
Anne-Claire offers face-to-face and remote (phone and video) counselling in English and French. Her private practice is situated a short walk from Purley and Purley Oaks train stations, and on bus routes 60, 166, 407 and 466.
You can contact her by phone on 07474 018977 or via email at resilience.counselling@gmail.com. Please visit her website for more information.
Mariana Panayides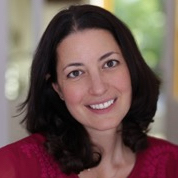 Mariana is an experienced UKCP and BACP psychotherapist. Integratively trained, she specialises in working with individuals with cancer, as well as those with other physical illnesses or impairments, those who are living with chronic pain or who are bereaved. Mariana has worked as a cancer counsellor and ran a patient support group at The Mulberry Centre, a cancer support charity based at West Middlesex Hospital, and she now has a private practice.
Mariana is based near Finchley Road, in the Hampstead/Belsize Park area. She offers face-to-face, telephone and online sessions. She can be contacted on 07980 751045 or by email at marianapanayides@gmail.com. For more information visit her website : www.counsellorinlondon.net
Hilary Plant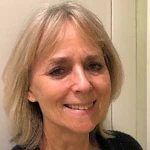 Hilary is an experienced psychotherapist registered with UKCP. She has supported people with cancer and their families for thirty-five years working in the NHS in a variety of roles.
She has expertise in providing support to think through the potential emotional challenges that cancer may bring, both for people with cancer and for family members. She is also skilled in helping to find strategies to support living with a diagnosis of cancer and its treatment, and with adapting to changed circumstances. She has a particular interest in working with the family of people with cancer. She offers face to face, Skype and telephone sessions.
Hilary is based in Central London and can be contacted by email on hilaryjplant@gmail.com
For more information please visit her website www.drhilaryplant.co.uk
Karin Sieger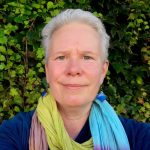 Karin Sieger is a psychotherapist and cancer counsellor in private practice based in Richmond, West London. All her client work takes place online via Zoom. Karin is BACP registered and accredited, and holds an MA in Integrative Counselling and Psychotherapy from the University of Roehampton.
Prior to becoming a psychotherapist she spent some 25 years in consumer and media research. Karin worked in the NHS primary care service until being diagnosed and treated for breast cancer. She specialises in supporting people affected by cancer and other life-changing and life-shortening illnesses (including relatives, friends and medical staff). She offers one off orientation sessions, short- or longer-term assistance, depending on your circumstances and needs and throughout all stages of your cancer experience (diagnosis, treatment, life with cancer, remission, recurrence, end of life support).
Karin writes frequently about the emotional and mental impact of cancer and cancer treatments; you can find her articles via her website here. She has also recorded several podcast episodes on the topic in her series Cancer and You. To find out more about the cancer support work Karin offers and to schedule a free 20 mins consultation visit her website KarinSieger.com.
Sue Soave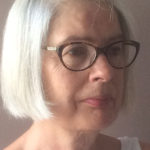 Sue is an experienced BACP accredited counsellor who has worked with cancer patients and those close to them for over twenty-five years, first with a cancer charity, then as a founder member and part of the team at The Cancer Counselling Trust and more recently within the NHS.
Her training is a humanistic one and she is interested in the way that a cancer diagnosis can affect the whole family. Her clients report an improvement in their relationships and how they are coping with their situation as a result of their counselling sessions with her.
Based in Wood Green, easily accessible from Muswell Hill, Enfield, Palmers Green and North Finchley, since the pandemic Sue has offered telephone sessions only. Please check with her to check when face to face sessions have resumed. She can be contacted on
07896 294117 or by email at suesoave@tiscali.co.uk
Dilys Stinson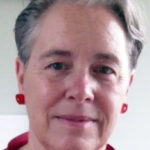 Dilys worked in the team of counsellors at CancerBACUP and is one of the founding members of The Cancer Counselling Trust. She was coordinator of the CCT service and ultimately was Head of Clinical Services. Dilys is accredited with UK Association of Humanistic Psychotherapy Practitioners (UKAHPP), is registered with UKCP, and is a general member of the College of Sexual and Relationship Therapists. She works with individuals and couples.
Dilys is working online for the foreseeable future as she is based in Greece from November 2021. Sessions will be on Google Meet, Facetime or Skype.
She can be contacted on +44 7985 252 791, or by email dilys.stin@gmail.com.
Helen Storey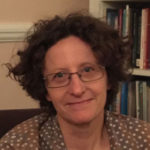 Helen Storey has been working as a specialist cancer counsellor and supervisor for over 25 years, first with CancerBacup and The Cancer Counselling Trust, and now as a Macmillan Cancer Counsellor at a London hospital. Helen is a primary tutor at The Metanoia Institute and has been involved with training helpline volunteers for Yes to Life, a cancer charity. She has a private psychotherapy and supervision practice. She is a registered UKCP psychotherapist and a qualified supervisor, living in South London.
Helen can be contacted on 020 8699 1652
Adline Warwick Thompson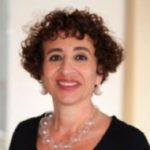 Adline has over twenty-five years' experience of counselling individuals, couples, and families in both the NHS and the Private sector. She gained specialist experience of cancer counselling in the United States where she worked at one of the leading organisations providing support to those affected by cancer. Adline is a BACP accredited counsellor and offers an integrative approach to her clients. She tailors counselling sessions to each individual, drawing upon a range of therapeutic techniques including Mindfulness-based approaches, CBT, ACT and Solution-Focused brief therapy to promote positive coping.
Adline offers counselling online and from her rooms in Earl's Court, London SW7.
She can be contacted by email at adlinewtconsult@gmail.com.
For general enquiries, please email Jane Fior mail@janefior.co.uk